"One good investment is worth a lifetime of toil."


If you are tired of ...
Getting a 1% return on your money from the bank down the street
Investing in markets over which you have no control


If you are ...
A Realtor who is ready to start investing in multifamily property
A New Investor looking to buy apartments for the first time, or
An Existing Owner who wants to grow your real estate portfolio


If you are finally ready to ...
Create recurring income, and
a financial nest egg for you and your family


Buying the Apartments Next Door will teach you ...
The 4 ways apartments generate a return on your investment
How to build your team of advisors
32 Questions to ask the seller
How to compare a 30 year loan to a 15 year loan
14 Items to discuss with your lender
The magic of appreciation on leveraged property
How to choose the best property manager
8 Thoughts on identifying great property
All about Cap Rates, Ratios, The Rule of 72s, and more!


And, you will also receive ...
A 6-page Laminated Summary of the course for lasting reference.
A signed copy of Garrett's book, Single Page Life Plan for Realtors.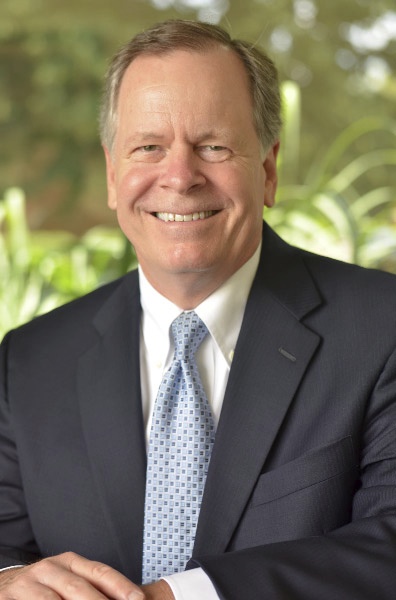 Hi, I'm Garrett Scanlon
Let me put my experience to work for you!


$470,000,000 of Real Estate Closings:
I have represented buyers and sellers in the sale and purchase of over $470 million of investment property, including:
Over 10,000 apartments,
Various office buildings, and
Retail centers.
I have personally bought and sold over $8 million of apartments over my 30-plus year career in real estate.
My Books on Real Estate:
Walking and Talking – 56 Stories of Success and Humor in the Real Estate World of Business, 
A Road to Bountiful, and
Single Page Life Plan for Realtors
Background: I began as a multifamily specialist for Coldwell Banker Commercial Real Estate, then Sales Director for Donald R. Kenney & Company for 14 years, and President of CASTO Commercial Real Estate for 8 years. I am now owner of Scanlon, Clay and Company, an investment real estate brokerage in Columbus, Ohio. This course is based on a course I have presented for many years at the Columbus Board of Realtors and for law firms, accountant groups, and investment companies, to help them learn to buy the apartments next door!
Volunteer Experience: As a volunteer for Junior Achievement, I received a Middle School Consultant of the Year Award for my work in schools, where I speak to teens on the topics of leadership, personal growth, and confronting the storm of binge-drinking, smoking, drug-use, and vaping by Seeing Past Friday Night, and finding their guitar.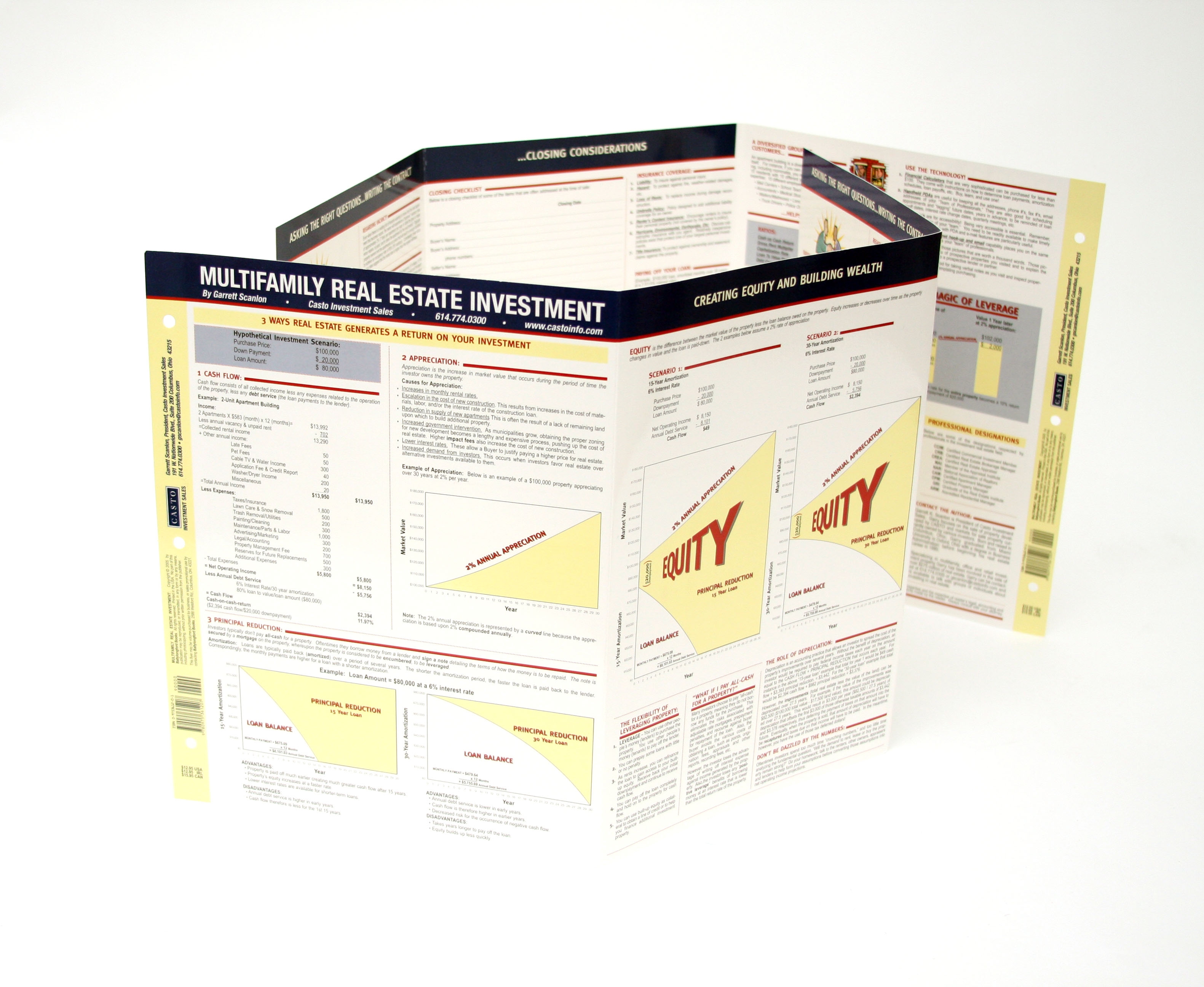 You also get a 6-Page Laminated Summary to keep for valuable future reference!
This comprehensive class summary will help you for years to come!
Building your team of consultants,
Selecting a property manager,
Mitigating risk, and getting proper insurances,
Writing the contract (what to consider),
And more!
3-hole punched, if you want to place it in a binder
for easy access (binder not included).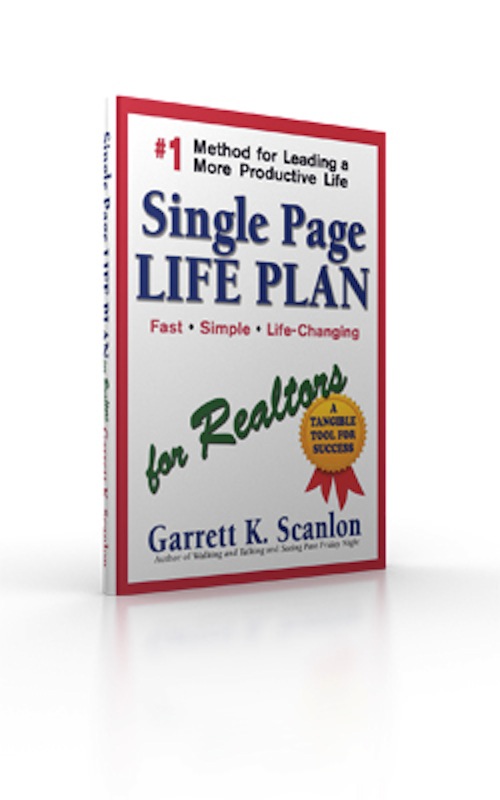 Course Bonus:
A signed copy of
Garrett's book!
Create your own Single Page Life Plan for 2021.
Loads of Powerful Checklists you can
download!
32 Questions to ask when buying apartments,
14 Things to discuss with your lender,
17 Contract Items to talk about with your attorney,
A Closing Checklist for the day you close,
And more!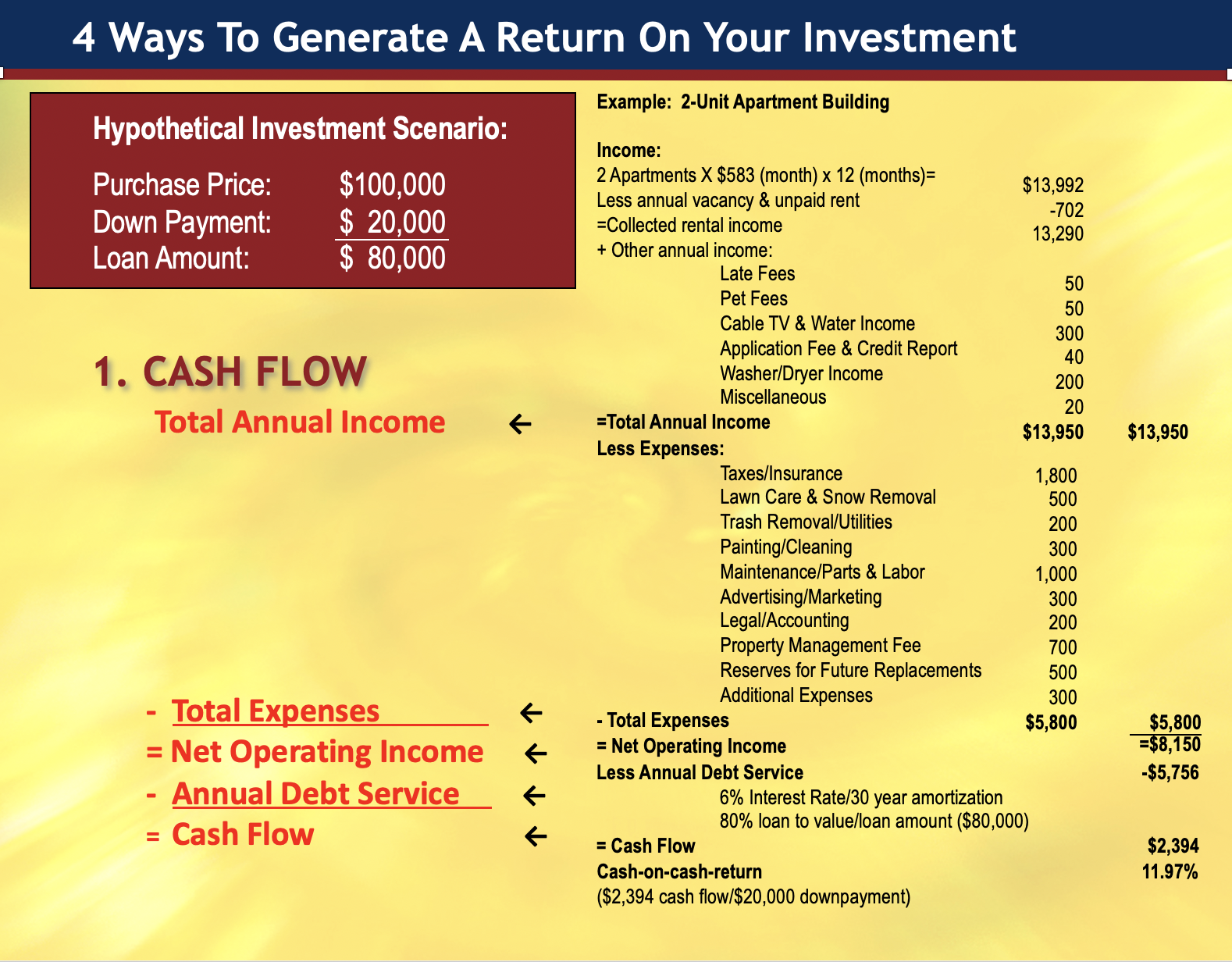 What you need to know, but CONCISE!
Easy-To-Follow graphics provide you with the detail you want, while keeping it simple to understand for the 1st-time buyer.
Equally valuable for the seasoned investor!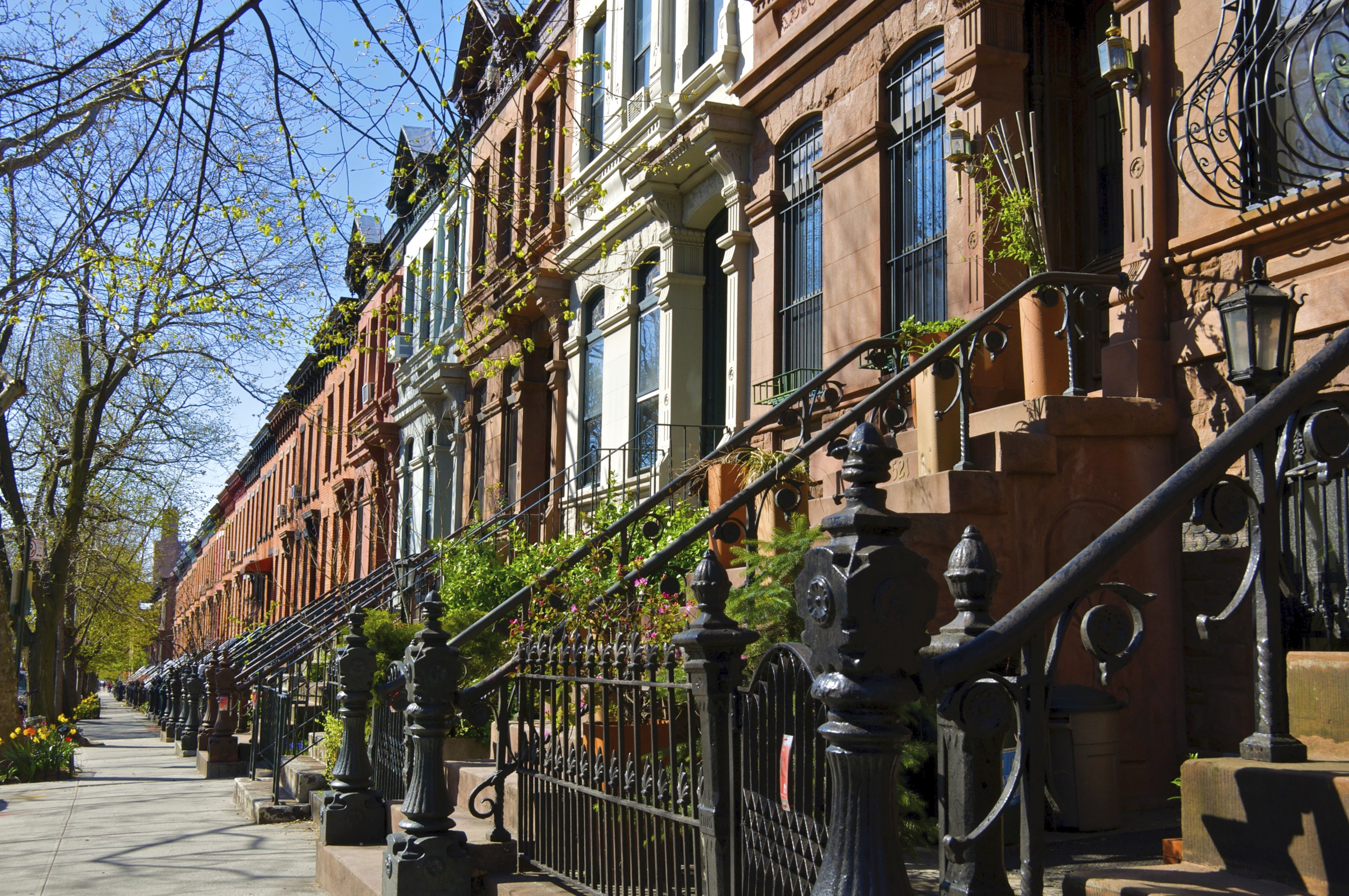 Quickly Learn in
Simple Terms What Big Investors Know!
The secret is, the same principals you will apply to buying your first double, are the same ones seasoned veterans use to buy 100 apartments.
This course unveils the strategies and techniques that multifamily investors of any size should follow!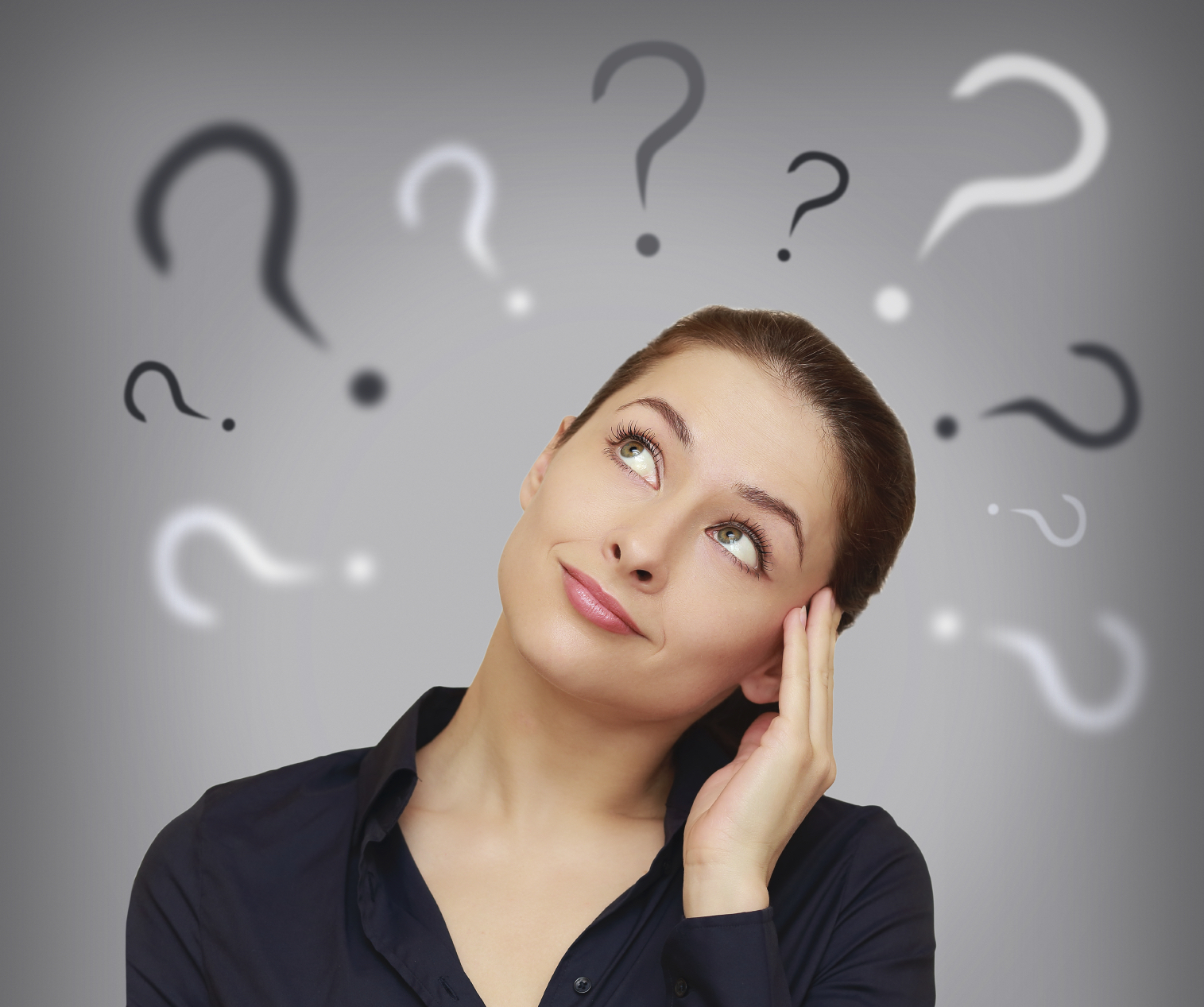 What's a Cap Rate,
and Should I Care?
It's not rocket science! Easy-to-learn ratios and terminology can help you make better decisions.
You will also learn fun concepts like The Rule of 72's.
Course Curriculum - Preview 3 Free Lessons Below
"Garrett is a true real estate expert. If you're looking for a concise and smart way to really understand apartments, from someone who knows what he's talking about, this is it."
- Ed Joseph, Vice President CBRE (Participant in the sale of 127 apartment properties exceeding $1.3 billion.)
If you want to stop blindly feeding an artificial stock market, and invest in something real that you can ...


Drive by, Touch, and Own.


Take control of your investments today ...


Enroll now.


Often Asked Questions:


Can I really complete this course in an afternoon?
Yes! This course was designed to be widely encompassing but at the same time, concise. Approximately 4 hours in length, it is broken down into lessons that make it easy for you to 'bounce around' and selectively choose those topics that are most valuable to you. But most people spread them out over several days.


I currently own several apartments. Will I learn anything new from this course?
Yes, you will. This course will help you brainstorm strategies that will help you refine your personal goals. The signed book and 6-Page Laminated Summary will provide good checklists for you to reference, and learning concepts from the point of view of someone with 30 years of experience will be help you make better decisions.


I want my kids to learn about real estate. Is this course too advanced for them?
This course was built to simplify the complexity of apartments. As Albert Einstein once said, "If you can't explain it to a 6 year old, then you don't understand it yourself." Well, that's a bit too young, but young teenagers on up can certainly grasp these concepts, and it is a great base of knowledge for them to have, as they proceed through high school and beyond.


What if I am unhappy with the course?
If you are not satisfied with your purchase, contact us within the first 30 days and we will give you a full refund.


How long do I have access to this course?
How's lifetime access sound? After enrolling, you have unlimited access to this course for as long as you like - across any and all devices you own.


When does the course begin?
The course starts now and never ends! It is a completely self-paced online course - you decide when you start and when you finish. And you can 'bounce around' and take lessons that best match your circumstances..


Is the book, Single Page Life Plan and the 6-Page Laminated Summary an electronic version?
Nope! It's a real hardcopy book (signed by the author), and a real 4-color laminated summary that you can use as an information-packed reference tool for years to come. You will be asked on the Thank You Page to email us where you want them sent. (For Broker Training Package purchases, all books are delivered to the broker's office).


When was this course created, and how long will the 2020 Bonus be offered?
The course was created in November of 2020. As long as we advertise the bonus, it will be included. After that, the course, by itself, will still remain a great value!


What am I waiting for?
We're not sure! The price is affordable, the book and the summary are great bonuses, and it is always a great time for you to take control of your investments. Enroll below and start today.